The Founders of CityFirst
The History of CityFirst
Our legacy and history matter at City First Bank. Our founders in Los Angeles, CA and Washington, DC were local leaders who saw a need in the community for a bank that addresses the lack of access to capital in historically excluded and disinvested urban, majority minority communities.
Broadway Federal Savings and Loan opened its doors to its first customers on January 11, 1947, in LA. Founded by three African American entrepreneurs, H.A. Howard, a real estate broker and investor who served as the bank's first manager; Dr. H. Claude Hudson, a dentist, lawyer and civil rights advocate; and Paul Revere Williams, the premier African American architect in the United States, Broadway Federal was established to provide access to homeownership for returning African American soldiers of World War II.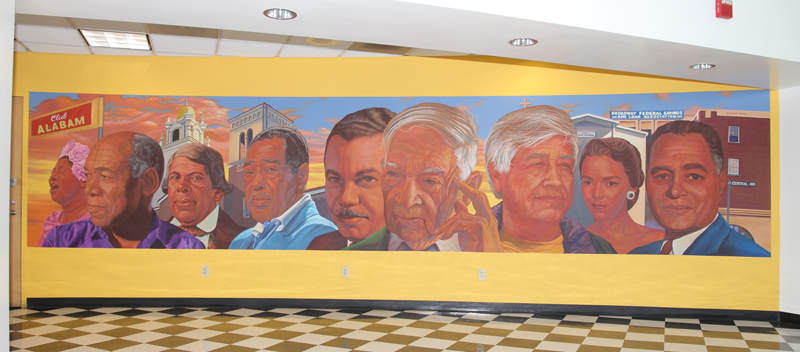 In 1998, Broadway received the Social Compact Award for its community development partnership with the Inglewood Neighborhood Housing Services. It was recognized again in 1999 when it was the recipient of the Federal Home Loan Bank of San Francisco's Community Partnership Award.
On the East Coast, in 1993, two-dozen community members similarly gathered in a church basement to serve the underserved neighbors in DC, and opened the doors as City First Bank in November 1998 with Debbi Hurd Baptist of Freddie Mac as CEO, Lloyd Smith of the Marshall Heights Community Development Corporation as Chairman, and some $9.4 million in investments from public and private sources. CityFirst became the first bank in the nation's capital certified as a CDFI, in 1999.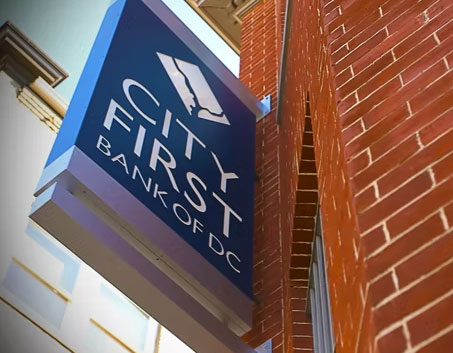 On April 1, 2021, amid a global health crisis and national reawakening to systemic racial and economic disparities, Broadway Federal Bank, f.s.b. and City First Bank, N.A. led an historic merger of equals to form the largest Black-led MDI in the nation – the first Black-led bank to reach $1 billion in assets under management.
The Company is publicly traded on the NASDAQ Capital Market under the symbol "BYFC," through our bank holding company, Broadway Financial Corporation, and is regulated by the Board of Governors of the Federal Reserve System. City First Bank is regulated by the Office of the Comptroller of the Currency and the bank's deposits are insured up to applicable limits by the Federal Deposit Insurance Corporation. City First Bank is a US Treasury certified Community Development Financial Institution, an OCC designated MDI, a certified BCorp, and a member of the Federal Home Loan Bank of Atlanta and the Global Alliance for Banking on Values.